Samson Fox - Newspaper extracts
To-Day, the paper Jerome edited from 1893, included a column called 'In the City'. It comment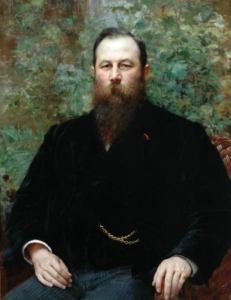 ed, sometimes robustly, on financial matters and would not be backward in calling out any company it thought unethical or underhand. In one issue, the column accused a wealthy Northern industrialist, Samson Fox, of having induced the public to subscribe to the capital of the Leeds Forge Company and of several water-gas companies by gross and deliberate misrepresentations. Mr Fox was also accused of having fleeced the public of £46,000 which he had passed on, bizarrely, to the Royal College of Music.
After 'the longest case, and one of the most expensive, ever heard in the Court of Queen's Bench (Jerome), the jury awarded Samson Fox damages of one farthing.
The judge decreed, however, that each party should pay their own costs. To Fox £11,000 meant little. To Jerome, £6,000 (the equivalent today of £791,000) it meant financial ruin. Not quite 40, he had to sell his interests in both To-Day and The Idler – and had to start again.
The pages shown here are those from the original issues of To-Day, reproduced here, we believe, for the first time, though, as Joseph Connolly notes in his biography of Jerome, ' the case was 'very long, very time-consuming, extremely dull and hopelessly complicated.' Jerome said, 'It resolved into an argument as to whether domestic gas could be made out of water.'
Ironically, Samson Fox (1838-1903) went on to become a Parliamentary candidate for Jerome's home town of Walsall. He actually died in the town – before he could contest the seat.
Samson Fox was the father of Arthur Fox who was the father of (theatrical agent) Robin Fox (1913-71). Robin was the father of actors Edward and James (and impresario Robert). Edward Fox is the father of actors Emilia and Freddy. James is the father of actor Lawrence Fox.